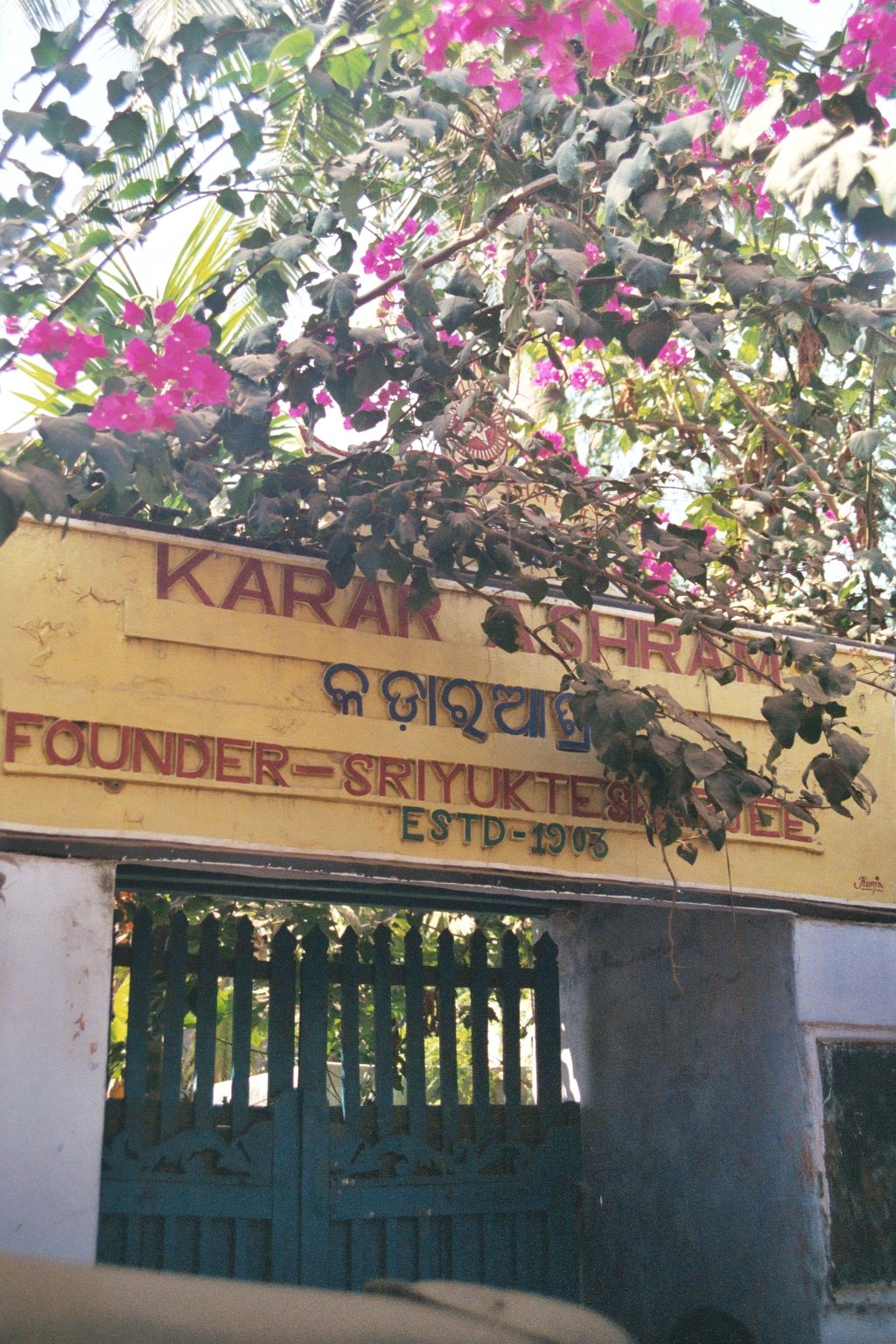 Foundation Day Celebration Ceremony of Karar Ashram is going to held 22nd March, 2011
Historical Background
On the south-eastern sea-coast of India, in the state of Orissa, lies the holy land of Puri -— the abode of the Lord of Universe -— Jagannath. One among the 4 'Dhams' or holy centers of pilgrimage of Hindus, Puri has attracted numerous saints, seers and savants from time immemorial. Inestimable is the number of souls that have trod upon its holy sands and have been blessed and felt uplifted in its spiritual ambience. The waves of the majestic Bay of Bengal washing its shores, the numerous monasteries and other holy places located amidst its thousands of by-lanes, the multitude of the divinely intoxicated devotees dancing in spiritual ecstasy in the world famous Car Festival -- the 'Rath Yatra', and above all, the glorious and lofty abode of the Lord himself standing tall over all humanity -- all these add unimaginable spirituality to Puri.
To such sacred land was attracted Priyanath Karar -– the famous Karar Swami of Serampore of Bengal and the foremost monastic disciple of Shyamacharan Lahiri Mahasaya, the father of Kriya Yoga. Karar Swami first came to Puri via the sea route in the last part of the 19th Century with the intent of meeting the famous Oriya astronomer, Samanta Chandrasekhar and to discuss certain astronomical points with him but could not meet him. Destiny ruled otherwise as by the time Karar Swami returned to Puri again in 1903, the famous astronomer had already shed his mortal coil.
There was however a higher purpose behind Karar Swami's visit to Orissa. As he sat in a contemplative mood on a sandy mound facing the sea one day, he was soon lost in deep meditation almost naturally. The highly realized soul that he was, Karar Swami could immediately experience the extremely potent spiritual vibrations emanating from the place. It was indeed a place charged with spirituality. He decided then and there to build an ashram at the very spot. With the help of a few locals, he built a hut over the sandy plot of land and thus was born the now famous KARAR ASHRAM.
Karar Swami chose the day of the Vernal Equinox -— March the 22nd 1903 as the foundation day of the Ashram. In 1906, he obtained permanent lease of the land from the Puri Municipality. Subsequently, Karar Swami having entered the monastic order, was christened, Swami Sri Yukteswar Giri. Ever since, Karar Ashram has been one of the most important centers for dissemination of the original Kriya Yoga techniques of Mahavatar Babaji and Shyamacharan Lahiri.
Swami Yukteswar Giri
Known as Priyanath Karar or 'Karar Swami' in his pre-monastic days, he was the chief monastic disciple of the pioneer, Shyamacharan Lahiri. For his extraordinary wisdom and erudition, he was also known as 'Jnanavatar' or 'the incarnation of wisdom'. On the directions of Mahavatar Babaji, he wrote 'Kaivalya Darshan' or 'The Holy Science – a treatise' showing parallels between the ancient Hindu and Christian scriptures. An Astrologer and Astronomer par excellence, he discovered the correct method of calculating the World Ages and the cyclical order of evolution. As a fully realized Kriya Yogi, he established the Karar Ashram at Puri for dissemination of the ancient teachings of which he was the founder, President and Sadhusabhapati. Was instrumental in spreading the message of Kriya across the Globe through his disciple, Paramhansa Yogananda.
Paramhansa Yogananda
Known as Mukunda Lal Ghosh prior to embracing monkhood, he was driven by the spiritual quest right from his childhood. After coming into contact with his mentor and spiritual guide, Swami Sri Yukteswar, his spiritual quest found a new expression and fulfillment. Ultimately, he attained to the coveted super-conscious state of realization. He was divinely chosen to carry India's priceless techniques to the western world and was widely acknowledged as the most successful yoga teacher in the west. Due to his untiring efforts, the whole world was introduced to the wonderful technique of Kriya Yoga. His extremely loving and endearing qualities earned him the title 'Premavatar' or the incarnation of love. His exalted spiritual stature encouraged his Master to confer on him the coveted title of 'Paramhansa'. Was the second President and Sadhusabhapati of Karar Ashram.
Swami Satyananda Giri
Known as Manomohan Ghosh, he was a close friend of Paramhansa Yogananda and shared similar a spiritual quest. Was extremely rational and practical in his approach that were further shaped by his Guru, Swami Sri Yukteswar Giri. Laying more stress on karma or 'right action' along with yogic techniques, he pursued a comprehensive and holistic path in his quest for self realization. A tireless worker and organizer, he single handedly looked after the management and well being of several institutions simultaneously including the Karar Ashram. A gentle and ego-less saint, he was revered as much for his simplicity as for his spiritual attainments. Was the 3rd President and Sadhusabhapati of Karar Ashram.
Paramhansa Hariharananda Giri
Born in the spiritual land of Nadia (in Bengal), Rabinarayan Bhattacharya chose the spiritual path quite early in life. He was a unique saint being privileged to come in close contact of four fully realized Masters – Swami Sri Yukteswar, Bhupendranath Sanyal, Paramhansa Yogananda and Swami Satyananda Giri. He imbibed the special qualities of each of his Masters. Following the wishes of his Master, he easily scaled the barriers of consciousness to reach the state of 'Nirvikalpa Samadhi'. He was instrumental in spreading Kriya Yoga in different parts of India and abroad and had innumerable disciples. Till his Mahasamadhi, he worked tirelessly to achieve the aims and objectives of the Karar Ashram as cherished by his Master.
Swami Yogeswarananda Giri
Sudhanshumauli Patra grew up differently than most others. Exhibiting extraordinary spiritual thirst from his childhood, he found little peace in the mundane world. Being obviously blessed, he received initiation from his Gurudev, Paramhansa Hariharananda while still in school. His spiritual progress was so rapid that by the time he joined the Karar Ashramas a permanent inmate, he had already been granted initiation into the third stage of Kriya. Upon joining the Ashram to lead the celibate life, his spiritual progress was further quickened and soon, he attained the highest stage of Nirvikalpa Samadhi. His spiritual attainments were acknowledged by the other great Masters like Swami Paramananda Giri, Swami Bhavananda Giri and Swami Narayan Giri. His efficiency in managing the affairs of the Ashram convinced his Gurudev to declare him as his only successor and to relinquish the post of the President even during his life time. Being the fifth and the current President and Sadhusabhapati of the Karar Ashram, he continues to discharge the duties and obligations cast upon him by the Masters to perfection
Hariharananda Gurukulam
Paramahamsa Hariharananda known as "Baba" (father) to his students, was known as a Kriya Yogi in the lineage of Mahavatar Babaji, Lahiri Mahasaya, Sri Yukteswar, and Paramahamsa Yogananda.[2]
Hariharananda's father Haripada Bhattacharya, an affluent community landlord was a Brahmin. Hariharananda's mother, Nabin Kali, was a woman from the village of Birnagar, Nadia and came from a Brahmin family. Nabin Kali and Haripada had eleven children, five sons and six daughters. Rabindranath (Rabi in short) was the youngest son and later came to be known as Paramahamsa Hariharananda.[citation needed]
According to his own disciple, Swami Sarveshawarananda, at the age of twelve Hariharananda took initiation in the path of Jnana Yoga from a certain Shri Bijoy Krishna Chattopadhyay, after visiting him a couple of times in the company of his brother Pareshnath and brother-in-law, both disciples of his. A disciple of Trailinga Swami of Benares, Bijoy Krishna Chattopadhyaya was known as "Howrah Thakur" because he lived in the Howrah suburb of Kolkata.[citation needed]
In 1932, Hariharananda went to meet the Kriya master, Swami Sri Yukteswar Giri who initiated him into Kriya Yoga, in his Serampore ashram, West Bengal. Hariharananda stated that the Swami taught him cosmic astrology, and entreated him to come and live in his Karar Ashram in Puri, Orissa.[citation needed]
In 1935, he met Paramahansa Yogananda, and received the second Kriya initiation from him. In 1938, he renounced the material life and entered his guru's Ashram in Puri, Orissa, starting the life of an ascetic monk as Brahmachari Rabinarayan.[citation needed]
He received the third Kriya initiation from Swami Satyananda Giri in 1941, then head of the Karar Ashram and childhood friend of Paramahansa Yogananda.[citation needed]
In 1951 he got written permission from Paramahansa Yogananda to initiate and teach Kriya Yoga.
On May 27, 1959 he took formal monastic vows from the Shankaracharya of Puri Srimad Swami Bharati Krishna Tirtha and was named Swami Hariharananda Giri.
From 1960 to 1974, Hariharananda toured all over India to spread the message of Kriya Yoga. The year 1974 marked his first journey to the West, where he would return every year. His travels took him all over Europe, South America, the United States, and Canada where he established centers and ashrams.[citation needed]
He started charitable dispensaries, educational projects, and cared for the sick, the poor, old widows, orphans and poor children.[citation needed]
Paramahamsa Hariharananda died in Miami, Florida, United States in 2002[1] and was buried in Balighai, Orissa, India that same month.[3]
http://en.wikipedia.org/wiki/Swami_Hariharananda_Giri
Paramahamsa Hariharananda
To keep the luminous light of Kriya Yoga burning, which had been ignited by Swami Shriyukteshwar Giri and later by Paramahamsa Yogananda, and to spread the message of Kriya Yoga throughout the West, Paramahamsa Hariharananda, who became known affectionately as "Baba" (father) to his spiritual children, traveled to Switzerland for the first time in 1974. Since then he has spread the message of Kriya Yoga throughout the world and has established Kriya Yoga centers in Europe, India, North and South America, Australia, and New Zealand. Attaining nirvikalpa samadhi at will was a rare hallmark of Paramahamsa Hariharananda's sadhana (spiritual practice).
Highly educated and well versed in many languages, Paramahamsa Hariharananda mastered numerous scriptures such as the Bible, Torah, Quran, Buddhist texts, Vedas, Upanishads, Tantra, Patanjali's Yoga Sutra, Sankar Darshan, Brahmasutra, and more. He illuminated their meaning by providing divine interpretations in a new metaphorical way. His writings include Kriya Yoga: The Scientific Process of Soul-Culture, The Bhagavad Gita In the Light of Kriya Yoga: A Rare Metaphorical Explanation for God-Realization, and numerous other publications. For integrating so many scriptures into Kriya Yoga, he earned high praise from all over the world as vishwa guru (teacher of all beings).
Paramahamsa Hariharananda's life and teachings have been an example for his students and his worthy successor, Paramahamsa Prajnanananda, who continues to spread his master's loving message worldwide. The legacy of this great master lives on through the love and lives of his students.
http://www.kriya.org/baba__main.php
About Kriya Yoga International Organizations
Our Goal: Spiritual Growth and Service to Humanity
Our goal is to create a spiritual environment of love, compassion, cooperation, and service for sincere spiritual seekers and all of creation. We are dedicated to the service of humanity through spiritual, charitable, health, and educational activities. We promote integrated growth—spiritual, physical, psychological, emotional, and intellectual—through yoga, meditation, prayer, study, and service.
Our Reach: An Organization Without Borders
The Kriya Yoga International Organizations are comprised of the three Kriya Yoga Center headquarters (Mother Centers) in the USA, Europe, and India and their subsidiary centers and groups in North and South America, Europe, India, Australia, and New Zealand. All three Mother Centers have non-profit status in their respective countries, and were founded by Paramahamsa Hariharananda for spiritual, educational, and charitable purposes.
Our Focus: Supporting Spiritual Seekers
We disseminate the teachings of Kriya Yoga as taught by the unbroken lineage of Kriya Yoga masters, starting from Mahavatar Babaji Maharaj through to Paramahamsa Hariharananda and his spiritual successor Paramahamsa Prajnanananda. The goal is to help spiritual seekers learn the technique of Kriya Yoga and to further their spiritual growth. Kriya Yoga initiation programs and retreats are offered worldwide, as are a body of teachings in printed matter and other media. We provide an environment that encourages spiritual development, meditation, and learning how to implement Kriya Yoga in daily life. The sacred spiritual teachings of Kriya Yoga are taught to sincere seekers proceeding on the path of Self-realization and God consciousness, irrespective of race, nationality, gender, and religion.
Our Method: Kriya Yoga
Kriya Yoga is a meditation technique to help spiritual seekers attain Self-realization, which means to be in constant communion with God. Through this technique, the seeker or student can perceive the presence of God within, as well as in all of creation. To attain this state requires regular and sincere Kriya meditation and living a life of love and service.
Logo: "That is the path which is directed by the realized."
Mission: Meditate and be realized.
Paramahamsa Prajnanananda



Paramahamsa Prajnanananda was born as Triloki Dash in the village of Pattamundai in Orissa, India. Raised in a pious and spiritual atmosphere, he began searching for a spiritual mentor in early childhood. In 1980, while still a student in college, he met his Gurudev Paramahamsa Hariharananda, who initiated him into Kriya Yoga. Unlike his peers, Triloki Dash spent much of his time in prayer, puja, and meditation. He frequently retreated to the solitude of remote Himalayan caves to be in the company of sages and saints seeking ultimate Truth. He kept up a rigorous spiritual practice under the tutelage of his beloved Gurudev while working as a professor of Economics at Ravenshaw College in Cuttack.


In 1995, Brahmachari Triloki Dash was initiated as a sannyasi, monk, by Paramahamsa Hariharananda. Receiving the name Swami Prajnanananda Giri, he was directed by his Gurudev the next day to travel to Europe, the USA, and other countries in order to propagate Kriya Yoga through public lectures, seminars, retreats, and meditation. Long before Triloki Dash became a monk, Paramahamsa Hariharananda predicted, "Whatever is started by me has to be completed by him."




Three years later, Paramahamsa Prajnanananda was given the title of Paramahamsa, the highest title given to monks and saints who attain the apogee of God-realization, by his Gurudev on August 10, 1998, on his birthday.

Aglow with radiant wisdom, ever joyful, and reveling in the selfless sacrifice of a silent and secluded monk's life, Prajnananada has ceaselessly traveled around the world to promote the message of Kriya Yoga to all who seek liberation. He has written and translated numerous books on spiritual topics, skillfully interpreting ageless philosophies in the light of modern science and technology. Using a simple, succinct, candid style, he demonstrates a broad scriptural knowledge, profound wisdom, and a delightful way with words. Able to focus on multiple tasks at one time with perfect precision and mastery, Prajnananandaji projects a buoyant, energetic God-intoxication.




In 1999, Prajnananandaji became the third Indian monk, following Swami Vivekananda and Shri Ravi Sankar, to address the Parliament of World Religions. As the president of Prajnana Mission, he has undertaken projects that promote spiritual education, social and health services, and philanthropic works around the world. He established Hariharananda Balashram, a residential school for poor and orphan children in Arua near his own birthplace, Pattamundai. Following his master's vision, Prajnananandaji created a beautiful ashram with international repute at Balighai, in Orissa, called Hariharananda Gurukulum, and its latest addition, a majestic samadhi temple commemorating his Gurudev.

This world-revered master of Kriya Yoga is the epitome of boundless love, wisdom, and action, representing a combination of Swami Vivekananda, Shri Shankara, and Shri Chaitanya. What Swami Vivekananda was to Ramakrishna Paramahamsa, Arjuna to Shri Krishna, Prajnananandaji is to his Gurudev Paramahamsa Hariharananda. Paramahamsa Prajnanananda stands distinguished and unique among saints and sages of India.
Master of the Kriya Yoga, President of the Prajnana Mission
Paramahamsa Prajnanananda is the current spiritual leader of the Kriya Yoga International Organization. Kriya Yoga is an ancient system of meditation. Born in the village of Pattamundai, Orissa on the 10th of August, 1960, he was raised in a profound spiritual environment that inspired his search for truth. He received his higher education in Cuttack and became a professor of economics there. In 1980, while still a student, he met his spiritual master, Paramahamsa Hariharananda, who initiated him into Kriya Yoga, then fi fteen years later, into the sacred path of sannyas. After only three years, at the early age of 39, his master conferred upon him the highest title of Paramahamsa, a designation reserved for monks who have attained the summit of realization. A truly powerful and extremely loving teacher, author, and speaker on world religions, well-versed in scriptures of the East and West, he combines a deep compassion for humanity with his love for God and his mastery of complex philosophical thoughts. The power of his teachings lies in their simplicity and direct relevance to our lives. Paramahamsa Prajnanananda teaches only one lesson: the lesson of love. Through not only the study of the scriptures, and the practice of meditation, but through every action and every breath, he urges us to realize our full potential through basic self- discipline and the practice of simple yogic principles. In addition to running the main ashrams in Puri, Cuttack, Vienna, and Miami, he holds seminars and retreats all over the world. The Prajnana Mission provides service to humanity through many charitable and educational activities such as free medical centers and a residential school for poor and underprivileged children.
Paramahamsa Hariharananda

Paramahamsa Hariharananda was a highly God-realized and highly respected disciple of Swami Shriyukteshwar. He was one of the greatest Kriya Yoga Master's and world teacher's.

In the lineage of Kriya philosophy, on the advice and divine guidance of his Guru Paramahamsa Hariharananda, Prajnana Mission was founded by Paramahamsa Prajnanananda, in 1993.

Paramahansaji was 95 years old when he peacefully entered into Mahasamadhi at 6.48 p.m. 3rd December 2002, in Florida, U.S.A. More information is available on the Mahasamadhi. His mind was extremely sharp and alert, his intuition was keen, his heart full of love, and his mind was always broad and open. He wrote several books and had memorized and understood all of the major scriptures including the Vedas, the Upanishads, the Bhagavad Gita, the Holy Bible, the Koran and the Torah.

Read more about Baba
Paramahamsa Prajnanananda

Paramahamsa Prajnananandaji is the president of Kriya organizations started by Baba Hariharanandaji Maharaj and the current head of a great lineage of Kriya Yoga Guru Parampara.

Paramahamsa Prajnanananda is based in Puri, India, and travels up to 300 days per year, holding seminars and retreats all over the world. He runs the main Kriya Yoga ashrams in Balighai, Cuttack, Vienna, Holland , Miami, and the centers world-wide. He is also the founder of Prajnana Mission, which provides free medical assistance units and centers, residential schools for unserved areas, and many other charitable and educational activities.

Paramahamsa Prajnanananda is known as a powerful and loving teacher, author and speaker on world religion.. On August 10, 1998, the highest title, Paramahamsa, a designation reserved for monks and saints who have attained the summit of realization was conferred upon him by his Master Paramahamsa Hariharananda.

Read more about Swamijee
ASHRAMS
Hariharananda Gurukulam, India
Balighai, India | +91-6752-246644 | seva@prajnanamission.org
Gurukulam, has serene, secluded, picturesque grounds close to the sea and the holy city of Puri, with hundreds of mango orchards, coconut palms, and several other fruit and flower trees. The efforts of Paramahamsa Prajnanananda have resulted in yet another milestone in the history of Kriya Yoga. A new building complex was inaugurated at Balighai Puri, in January, 2000. The ashram has become a center of great spiritual activity holding International Kriya Yoga Seminars attended by delegates from all over the world.
Kriya Yoga Institute, USA
Homestead, FL, USA | +1-305-247-1960 | institute@kriya.org
Kriya Yoga Zentrum, Europe
Tattendorf Vienna, Austria | +43-2253-81491 | kriya.yoga.centre@aon.at
Prajnana Mission, India

Jagatpur,Cuttack , Orissa, India | +91-671-249-1724 | pmission@sify.com

Cuttack Ashram was founded by Paramahamsa Prajnanananda in 1993 when he was still Brahmachari Triloki Dash. The ashram building has been extended since then. This ashram functions as the mother center in India. Besides having meditation sessions both in the morning and evening, other programs are conducted on special occasions. Located on the outskirts of the town of Cuttack in Jagatpur, the ashram can provide overnight accommodations to guests and has been serving the spiritual needs of both local and foreign disciples. The mission is active in bringing out many publications and many charitable projects. There are well over forty centers in India.

Kriya Yoga Centrum, Holland

Sterksel, The Netherlands | +31-40-226-5576 | kriya.yoga@worldonline.nl

Yuktashram, India

Bhisindipur, Medinipur District, West Bengal, India | +91-322-224-8525

The ashram of Bhisindipur came into existence with the combined efforts of Swami Narayan Giri and Paramahamsa Hariharananda, and was named Yuktashram in memory of their beloved guru. Started in a small house, this ashram has turned into a beautiful hermitage in a very secluded area. A school for children, 'Shriyukteshwar Vidyapith' has also been started.Presently this ashram is managed by Swami Shuddhananda Giri who also travels to Europe to hold Kriya Programs.

Hariharananda Tapovanam, Himalayas

Hariharananda Tapovanam, Uttarakshi, India | +91-137-423-6362

Our Uttarakasi ashram has a panoramic view of the magnificent Himalayas and the sacred Ganges and is ideal for sincere spiritual seekers to penance and medetate in seclusion.

Hariharananda Balashram, India

Hariharananda Balashram, Pattamundai, Orissa, India | +91-672-922-1546

The Residential School for underprivileged, destitue and orphan children who are otherwise deprived of primary education. Started with forty children of ages 4-5 last year and the 3rd batch of 40 students are enrolled for this academic year'06-07. Construction of the separate hostel facility for boys & girls, Library and Classrooms, Playground are under progress.

Hariharananda Dhyanamandir

Hariharananda Dhyanamandir, Kolkatta, West Bengal India have a statue of our beloved Gurudev Paramahamsa Hariharananda.